Greetings!!!!
My name is Neophytos Hadjialexandrou and I am the third generation who followed the profession of butcher. From a young age, I started assisting the family business, going to the then Paphos Municipal Slaughter House, preparing the carcasses and transporting it to the Municipal Market.
After my morning schoolwork, I helped the family business at the butcher shop within the Paphos Municipal Market. That's where my career started. It was the beginning of my love of the butcher's profession. At the age of 20 and after completing my military service, I enrolled in Pipestone Technical College, Minnesota, USA, in the meat cutting (sausage making - meat processing) division. I graduated from my studies at the end of 1989.I did this for a simple reason. The passion and love of the profession to introduce new techniques of cutting meat and creating new products for the Cypriot consumer.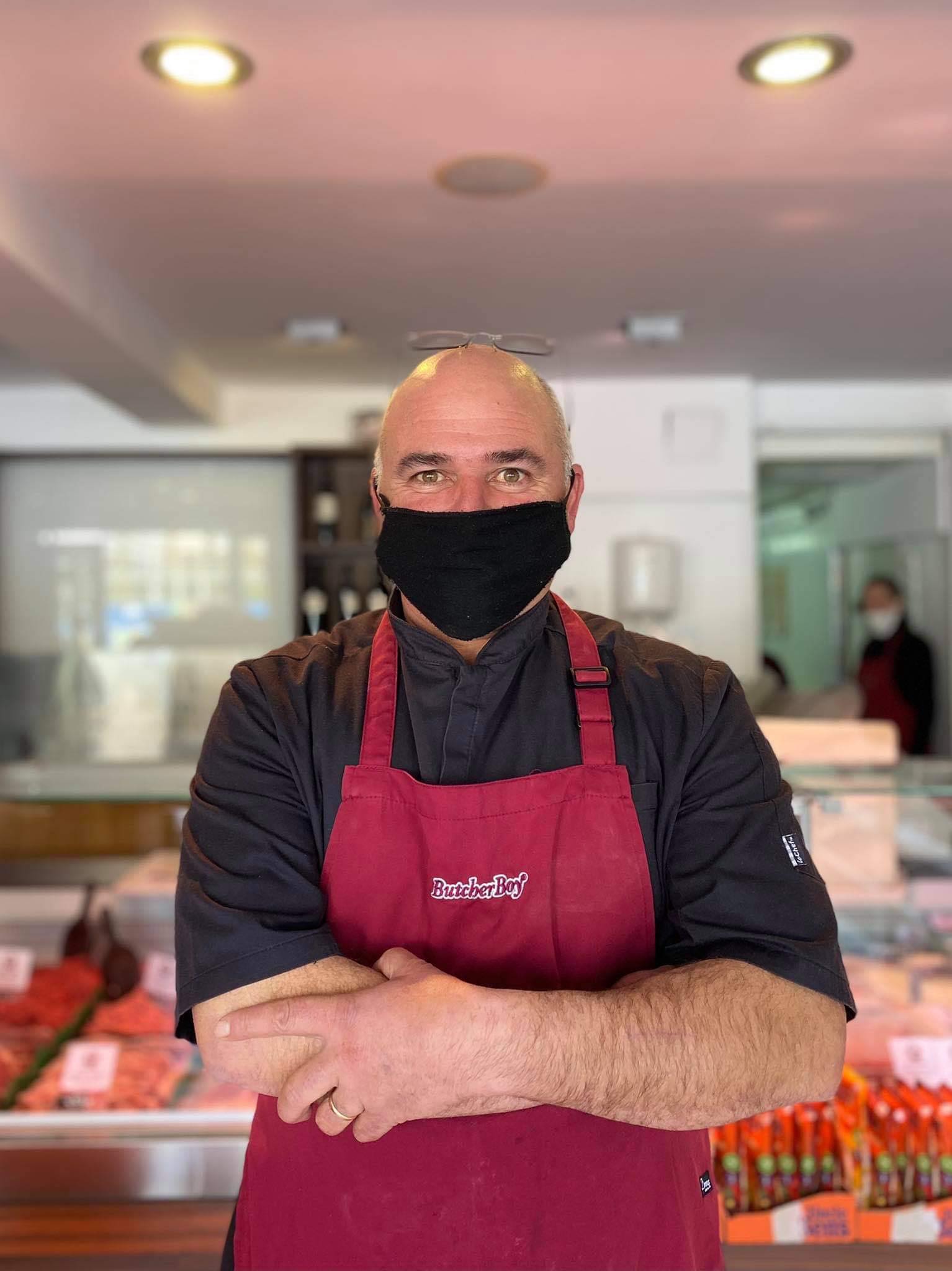 Returning from the US, and with the help of my father, Giorgos Christou Hadjialexandrou, we created the first butchery. But the dream of a lifetime was to create a modern shop with various departments (butcher shop, Delicatessen, cellar, marinated products, frozen) to meet the needs of the modern consumer.
The dream came true after 20 years in 2009. With the help of my wife Niki, but above all the love of our customers, we managed to create the BUTCHER BOY QUALITY MEATS & DELICATESSEN .
This so that even the most demanding customer can MEAT HIS NEEDS.
Our Mission
BUTCHER BOY QUALITY MEATS & DELICATESSEN values long-lasting relationships with its customers and strives to continuously exceed their expectations with the finest quality meat and poultry items delivered in a professional, reliable fashion.